Craig Aaron is an amazing artist with a beautiful studio in Lake Arrowhead Village. I was honored when he selected me to document his custom jewelry design process that uses the ancient lost-wax casting method. (No computer technology involved!)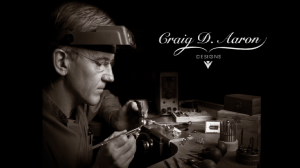 I created a three-part documentary for him – About the Artist (2 minutes), The Lost-Wax Casting Demonstration (5 minutes), and Creations and Collections (12 minutes).
The lost-wax casting process is AMAZING! The videos are posted on the Craig Aaron page.