Lemon Lilies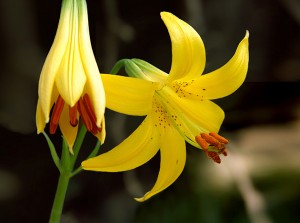 When I moved to Idyllwild in 2010, the community was uniting around the environmental cause of restoring Idyllwild's Lemon Lilies.
Of course, I wanted to be involved! A short film, a t-shirt design, a book, photos, and a curriculum for kids. What a year!
More information on the Lemon Lilies page!
The Community
There are so many passionate people ("Wild Things") and causes to be involved with!
I've volunteered time with lots of organizations, including
Idyllwild Nature Center, County of Riverside
The Idyllwild Historical Society